After a short stay in Cambridge, it was time to leave for Dublin for the rest of the week. Things didn't exactly turn out as planned, but I had a great time. I wasn't sure how long it would take to get to London to get to my flight, so I left too early. Fortunately. I looked around at the airport when I got there. You might wonder how. Well, I have an app on my phone which is able to tell me about all places sorted by distance, starting with the nearest one.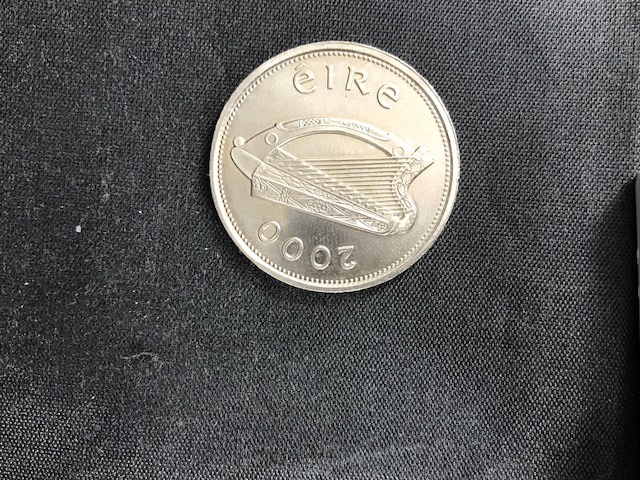 This app feature is extremely useful when I'm trying to find something and I need to know how far I am, or at times, when I just need to find some food and I want to know what's around. So, at the terminal, I found that there was a Gordon Ramsay restaurant about 200 feet away. I am a big fan of Ramsay, so I was happy I had time to grab lunch there. He certainly didn't disappoint, the cod with mashed potatoes was outstanding, nothing I had before.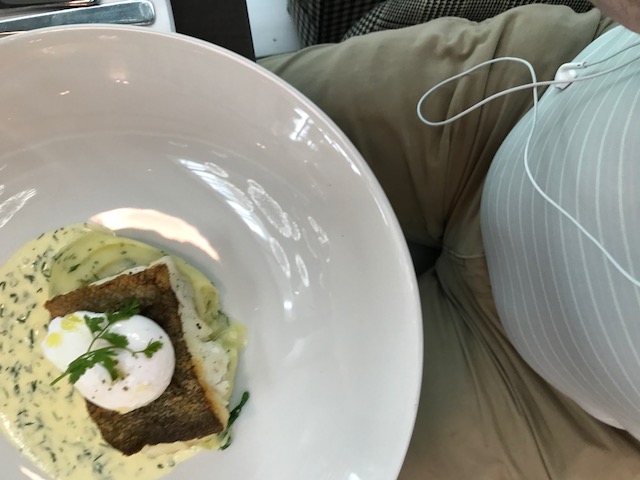 As I took my seat on the plane, I got an email from Sandra who guided me through the Irish collection in February, informing me that she would be able to meet me on Friday afternoon to go through the rest of the coins we didn't have time for when I was there. As always, since I gave her a very last minute notice about my trip, I was happy with anything. Well, unfortunately it happened so that after all, we didn't have a chance to meet on Friday, I was working later than expected, and she had something coming up. Well, that's life, there is a chance I'll be back to Dublin in the next year or so, and hopefully we can try to make it work.
In the meantime, I have exchanged a few emails with a club member of the World Internet Numismatic Society who is from Dublin, and I had a chance to get together with him for dinner one night. It was great to meet him, we discussed numismatics of course, amongst many things. He told me about the Irish Numismatic Society he is a member of. We both travel a fair amount for work, so we also compared notes and exchanged some experiences.
Ok, you might think I'm a bit cryptic about this meeting. Yes, actually I am. Except when I write an interview, I don't meet with people to write about them on the blog, I just write about some meetings I did enjoy. Also, I am not sure how much information people would care to have online about them, so I just like to not share much. But I have to say, I really enjoyed the meeting, his restaurant recommendation was excellent too. We went to an Italian place, which I think was a great idea, because through the four days I spent in Dublin that was probably the only time I didn't eat Irish food. I mostly booked the hotel where I stayed because last time I was there they had good Irish breakfast,, and the bar didn't disappoint either.
I was trying to collect a few Euros along the way, but recognizing them is a bit difficult for me. I don't know all of them, especially not by touch, as I would know more US coins, so it is also hard to tell what's missing. I brought home a few coins I couldn't remember having, but next time I'm in Europe I'll have an action plan to complete my Euro collection. Of course, I could just buy it online but that's not much fun.
The next adventure is in less than a month, but you will have to come back around the end of September to find out what it is. In the meantime, I have a few random ideas to write about if I'll have time for it. I have to say, it was a very nice summer. Though not much vacation time, I managed to visit four countries, about 8 cities, and four coin museums or exhibits. Not a bad deal.